By
Kelli
First, understand that my family is small, but mighty. And I mean it--I'm an only child, and while I have a few cousins hither and yon, I didn't grow up with them and we're not close. Strangers, actually. So for most of my life, it was just me and my parents.
They're both very unique people ... and sometimes seem more like contemporaries than parents. My dad was on his own by the time he was 12--grew up poorer than dirt in Appalachian Kentucky. I'm actually a coal miner's granddaughter. He didn't have the luxury of an education or a childhood, and the harrowing things he did to survive -- what he lived through -- is amazing.
Dickens wouldn't believe it.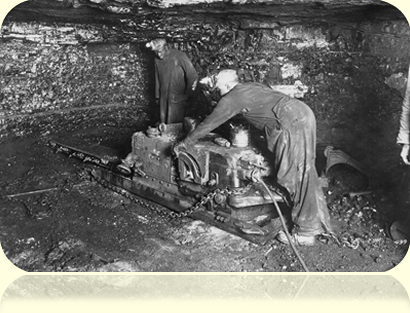 My mom is a good working class Polish girl from the Windy City, who somehow fell in love with my father, the footloose rebel, and rebelled against the expectations of her own upbringing. When they were young, they were involved in the civil rights struggle, and have been socially and politically engaged my entire life.
They're not group people, and I only lived in suburbia for three years of my childhood. Spent most of it in out-of-the-way places ... mountains in Colorado, tropical forest in Northern Florida. Through it all, my parents instilled in me a lesson that the only things to be ashamed of--the only bad words--the truly dirty ones--are the ones filled with hate ... because of race, or religion, or gender, or anything else.
My parents never tried to shelter me from the usual stuff. They tried to protect me--and tried to teach me to protect myself--but they taught me not to worry about George Carlin's seven forbidden words, nor did they stigmatize sex or nudity. Hurting other people was wrong. Loving other people wasn't ... kinda simple, when you think about it.
I remember when I was eight, my mom bought a book on what drugs will do to you. They believed in education about the perils facing kids and adolescents ... not demonization.
As a consequence, all the typical "forbidden" stuff had no glamor. I was a good girl (don't listen to anything Cantrell tells you). ;)
And so ... I've never worried about offending or embarrassing them with what I write. I mean, my parents still have the ability, occasionally, to scandalize
me
! Sex scenes--no worries. I was allowed to read
Valley of the Dolls
when I was 11. When I write about violence, I try to make it mean something--as it does in real life. That theme resonates with them both.
The only thing I worry about writing-wise is what I always worry about: disappointment. Because they always told me I could do anything and be anything. I was the first person in either family to go to college, to get an advanced degree. And it turns out that I have a kind of pathological fear of disappointing people who believe in me ... my agent, my editor, my publisher, friends, readers, etc. And, of course, my parents. It's a typical so-called over-achiever super-hero complex. Whaddya expect? I'm a late end Baby Boomer and grew up reading comic books.
So if I seem a little preoccupied ... some might even say "neurotic" ... between now and when CITY OF DRAGONS is released, you'll know why.
And I know one thing ... having heard my Dad's Navy version of "Twas the Night Before Xmas", nothing anybody writes will ever shock 'em! ;)