Describe a typical writing day

BREAKING NEWS UPDATE!!! Our own Rebecca Cantrell has won the Bruce Alexander Memorial Historical Mystery Award at Left Coast Crime for A TRACE OF SMOKE!!!

Congrats, Becky!!!!

Now we have TWO Bruce Alexander award winners among us--Kelli and Becky! Guess you guys will have to both win next year!


Okay, back to our regularly scheduled blog....A typical writing day in my life:
Oh boy. Another one of those questions that you really don't want to hear my answer. See, the only rule I have about writing is: No Rules, Just Write!
In other words, there is no typical writing day for me.
Some days I don't write. Ah, the heresy! I can smell the smoke from the stake they'll be burning me at!
But, that's how my brain works—I do "think" about my writing every day, every night, and times in between. I need that fermenting time to figure things out. I've learned that if I force myself to "write through it" what comes out isn't terrible (I wish it was, it would make it sooo much easier to slice and dice) but it just isn't "right."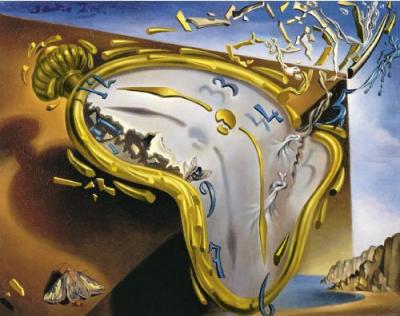 I also don't wear a watch, don't time my writing, don't monitor my page count or word count, and I don't write in order.
I write in scenes—and they could be scenes from anywhere in the book. Usually I can tell if they're from the first act, before or after the midpoint, or if they're from Act Three.
Yet, despite this lack of discipline, I've been told that I'm a fast writer. I guess I am—I've already finished one novel this year (begun in December) and am more than halfway done with the first draft of my next.
Also so far this year, I've edited an anthology with Lee Child (FIRST THRILLS—due out June 22nd and featuring some familiar names from here at 7CM, like myself, Rebecca, and Kelli!), written a new keynote speech, created two new month-long online classes, and three new live workshops.
But all that productivity is because of deadlines—I pride myself in never missing a deadline, so even though I don't keep track of my progress, there's a little ticking bomb inside my brain ensuring that I keep my butt in the chair, working.
Oh, and by the way, I don't have an office or a big desk. I write on my laptop, sitting wherever feels comfy (and wherever I don't have to move a snoring cat out of the way), usually in my rocking chair looking out over a pretty lagoon lined with centuries old magnolias and live oaks.
My one regret is that I have yet to figure out a way to make exercise a can't-miss-routine. I have gotten a small laptop desk that is high enough I can work while standing in the hopes of burning some extra calories while reading email and perusing the web. But to me exercise is just time away from writing.
When the dialogue starts churning through my brain or I figure out a devious plot twist, then even a walk on the beach gets cut short. I've tried taking a handheld recorder with me, but talking it out just isn't the same as writing it out (maybe because I despise the sound of my voice on recorders).
So you guys tell me—how do you make exercise a priority and incorporate it into your writing life? I'd love to hear any secrets you have!
Thanks for reading,
CJ
About CJ:
As a pediatric ER doctor, CJ Lyons has lived the life she writes about in her cutting edge suspense novels. Her debut, LIFELINES (Berkley, March 2008), became a National Bestseller and Publishers Weekly proclaimed it a "breathtakingly fast-paced medical thriller."
The second in the series, WARNING SIGNS, was released January, 2009 and the third, URGENT CARE, October, 2009. Her newest project is as co-author of the first in a new suspense series with Erin Brockovich. To learn more about CJ and her work, go to
http://www.cjlyons.net